Hilton Gyeongju 1F Grand Ballroom
Towards Low-GHG Emissions from Energy Use in Iron & Steel Sector
Speaker:
Woong-Seong Chang
Office of Strategic R&D Planning, Korea
Session 1.
Session Chair : Sang-Ho Yi (POSCO, POSTECH)
Technological Approach to Carbon Neutrality in Korea's Steel Industry
Speaker:
Dong Joon Min
Yonsei University, Korea
JFE Steel's Initiatives toward Carbon Neutrality and the Challenges of Steelmaking Technology in the Carbon Neutral Steelmaking Process
Speaker:
Yasuo Kishimoto
JFE Steel Corporation, Japan
Efficiency Increase & Technological Innovation: Accelerate the Development of a New Pattern of Low-Carbon Green Ironmaking
Speaker:
Jianliang Zhang
University of Science and Technology Beijing, China
Luncheon
Luncheon / B1 Juniper Room (Supported by )
Session 2.
Session Chair : Joo Hyun Park (Hanyang University)
Lower Emissions Steel Production: Challenges to Overcome through R&D
Speaker:
Paul Zulli
University of Wollongong, Australia
Demonstrating Pathways to a Green End State: BHP's Steel Decarbonisation Program
Speaker:
Nigel Tame
BHP, Australia
Ferronickel and Iron Production with Low CO2 Emissions
Speaker:
Zulfiadi Zulhan
Institut Teknologi Bandung, Indonesia
Session 3.
Session Chair : Sung-Mo Jung (POSTECH)
The Research Progress of HyCROF
Speaker:
Junjie Sun
China Baowu, China
Strategy for Carbon Neutrality in the KOBELCO Group
Speaker:
Mitsuru Sakamoto
KOBE STEEL, LTD., Japan
Ironmaking using Raw Sustainable biomass and Microwave Energy
Speaker:
David Leigh
Rio Tinto, Australia
Banquet
Banquet / 1F Grand Ballroom (Supported by )
Hilton Gyeongju 1F Grand Ballroom
Session 4.
Session Chair : Youn-Bae Kang (POSTECH)
Electric Smelting Furnace for Alternate Hot Metal Production from Australian Iron Ores
Speaker:
Tom Honeyands
Newcastle University, Australia
Hyundai Steel's Pathway to Green Steel: Developing a Flexible and Hybrid Production System through Innovative Technologies
Speaker:
Hyeong Jin Kim
Hyundai Steel Company, Korea
Refining Process and Slag Properties for Green Steel
Speaker:
Shigeru Ueda
Tohoku University, Japan
Challenges in Electric Steelmaking Technology for Reduction of CO2 Emissions
Speaker:
Joo Hyun Park
Hanyang University, Korea
Luncheon
Luncheon / B1 Juniper Room (Supported by )
Session 5.
Session Chair : In-Ho Jung (Seoul National University)
Reaction Challenges in Hydrogen Reduction
Speaker:
P. Chris Pistorius
Carnegie Mellon University, USA
Update on the Development of Hydrogen-based Ironmaking Process at POSCO
Speaker: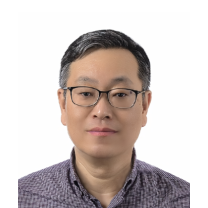 Myoung-Gyun Shin
POSCO, Korea
Evaluation of Iron Ore Fines for Hydrogen Reduction in Fluidized Bed
Speaker:
Shoji Ushio
Nippon Steel Corporation, Japan
Session 6.
Session Chair : Youngjo Kang (Dong-A University)
Recent Progress and Prospect of Low-Carbon and Hydrogen Metallurgy in Chinese Steel Industry
Speaker:
Jian Pan
Central South University, China
Critical Perspectives in the Utilization of H-DRI from Ironmaking to Steelmaking : Following Our Dream
Speaker:
Il Sohn
Yonsei University, Korea
Technological Pathway of Ore Reduction by H2 toward Carbon Neutral Steel Production in 2050
Speaker:
Sung-Mo Jung
POSTECH, Korea